3 Anchorage - Stakeholder update 17.01.2018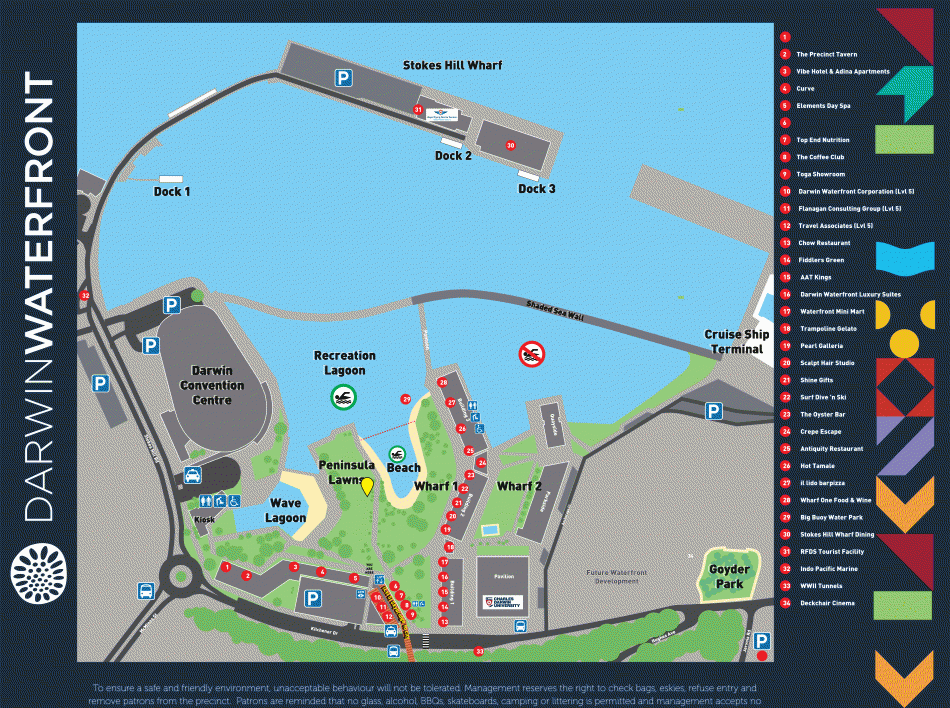 Dear Stakeholders,
Notification of piling at Dock 1 Pontoon, Stokes Hill Wharf
The Darwin Waterfront Corporation wishes to advise that marine works (piling) will occur at Dock 1 on Tuesday 23 January 2018.
Installation of a new pile will improve stability of the pontoon and involves driving (hammering) that will generate considerable noise for a short period of approx. 1-2 hours (and between 8am and 6pm).
We apologise in advance for any inconvenience whilst the works are undertaken. For more information please contact Alana at DWC on 8999 5155.
Dock 1 Refurbishment Works (closure)
Dock 1 will be closed as of Friday 19 January 2018 with the following works to be carried out until mid-March (approximately 8 weeks):
Maintenance & repairs to structure steel work, including gangway.
Some repainting.
Permanent removal of dilapidated stairs
Minor repairs and maintenance to pontoon – which requires pontoon removal on 19 January 2018.
Pitch and driving of a permanent pile on 23.01.18 (as per above)
For more information please contact Alana at DWC on 8999 5155.
Geotechnical Works on Hughes – new dates**
Geotechnical works related to the Darwin Luxury Hotel project will be occurring between 5-8 February along Hughes Avenue.
During this time access will be maintained in both directions on Hughes Avenue with some minor delays due to stop-go around the localised work zone.
Hours of works are 0900 to 1530. Contractor is Douglas Partners, Traffic Management by TrafficWerx NT.
If you have any queries, please contact Gareth at garethj.edwards@ap.jll.com.